Features
Automatic coupling machine with tape for the application of hot melt materials.
The machine is equipped with all elements for the control of the pressing such as, time, pressure, temperature, over an area of 400×700 mm, on a perfectly parallel stop in the anti-crushing felt.
The load of the material occurs from the front and actuated by pedal, thus reducing the preparation time, the discharge is selectable, with front return, or in the rear picker (optional).
A coil made of PTFE, 5 meters long. that unrolls under the top plate and is rewound in the opposite side, in addition to avoiding adhesions of the pieces, it clears the timing of replacement and maintenance ensuring a long life.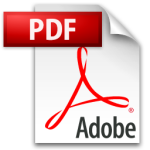 download technical sheet