Caratteristiche
The FA 500/2 is born with the evolution of the previous automatic punching machine, the "/2" means a double work axis, so in addition to the advancement of the cardboard you can also program a lateral displacement of the tool, which may be constructed with one or two rows of punches with different shapes and dimensions, all this gives the possibility to create different types of drawings, Greek or logos, only with the simple programming of the machine, with no more tool change.
The 5.5 KW motor power and a solid mechanical structure, ensure the realization of all the processes.
The punching depth is adjustable even during the processing phase without disassembling or loosen mechanical parts. Furthermore, by mounting special tools, you can create carve, shingling, micro punching total or template, platings.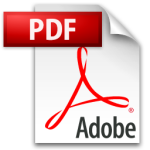 Download technical sheet