Features
THE PUNCHING MACHINE F500 has been studied to be a simple, essential, robust and reliable.
Punching in simplicity:
– Mechanical adjustment of the step to ensure consistency and accuracy.
– Height adjustment of the tool for perfect punching in all 500mm.
Essential but without giving up:
– Recovery the swarf punching.
– Rewind the paper and simple tool change.
Robust and reliable because it has to hold out:
– Everything has been designed for durability and minimize maintenance.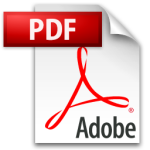 Download technical sheet